With JJ Abrams due to start filming of episode 9 shortly, the curtain of secrecy has been pulled tight.  That leaves us on the outside jumping at any small nuggets we can get.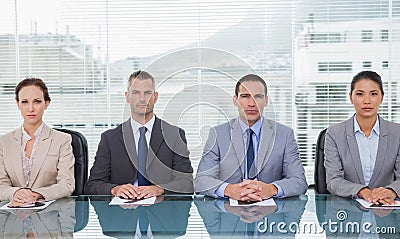 An interesting report from The Making Star Wars podcast says the search is on for 'stern-faced individuals' to be extras for a shoot that will last most of August.  It is being reported a scene involving Oscar Isaacs and John Boyega are involved in this scene and that it could be placed 'in a bar'.
Of all the casting reports, it's interesting that what is required is a 'stern look'.  The fact this is also possibly in a bar with Finn and Poe might mean there are some fireworks about to be set off.  Are Finn and Poe hunting for help and supplies in a seedy establishment?  Are Finn and Poe getting in a fight over who gets Rey?  Given the endless fan theories, there could be a fatal four-way between Rey, Rose, Finn, and Poe.  Who knows.
Whatever happens in this scene, it is being described as a major scene between Finn and Poe, so we will just have to see if we can pick, and the 'stern-looking individuals' when episode 9 comes out in December of 2019.