A festival is a great time to let your hair down and relax. Daisy Ridley and Tom Bateman certainly did that recently… and even managed to fuel engagement rumours in the process. Sorry to everyone who was waiting for Daisy's hand. It looks like Tom has got there first.
"You hope for a Brighter Future." ~Daisy Ridley.
Daisy Ridley catapulted to success after being chosen to play Rey in The Force Awakens in 2015. However we all know that there is more to Daisy Ridley then Star Wars. Tom Bateman is also an actor who has appeared in Vanity Fair, Jekyll and Hyde and Da Vincis Demons. Coincidentally, Tom and Daisy met whilst filming Kenneth Branaghs Murder on the Orient Express in 2017. Daisy played the role of Miss Mary Debenham and Tom played Bouc. Often photographed together, it would seem that relationship has gone from strength to strength!
Despite being notoriously private when it comes to their relationship, Daisy has confidently been flashing what would seem to be an engagement ring for a few weeks now. They are also thought to have bought a property in London, so it would be no surprise if the engagement rumours proved true!
Your life goes on…
As the adorable Daisy once said;
Your life goes on, and then your life goes on plus 'Star Wars'

Daisy Ridley.
Not only have they bought somewhere, but The Sun reports that Daisy has seemingly confirmed her engagement. Tom and Daisy appeared happily in love whilst attending a Music Festival in London. Coincidentally Daisy was wearing a ring on her engagement finger whilst cuddling up to Tom. A delicate gold band with a solitaire diamond seems to be the proposal ring of choice! They certainly seemed cosy and relaxed catching bands such as The Strokes, Mumford and Sons and Bon Iver at All Points East, in East London back in May.
And good luck to her! Surely we can all remember that time Carrie Fisher gave Daisy Ridley dating advice prior to the release of The Force Awakens…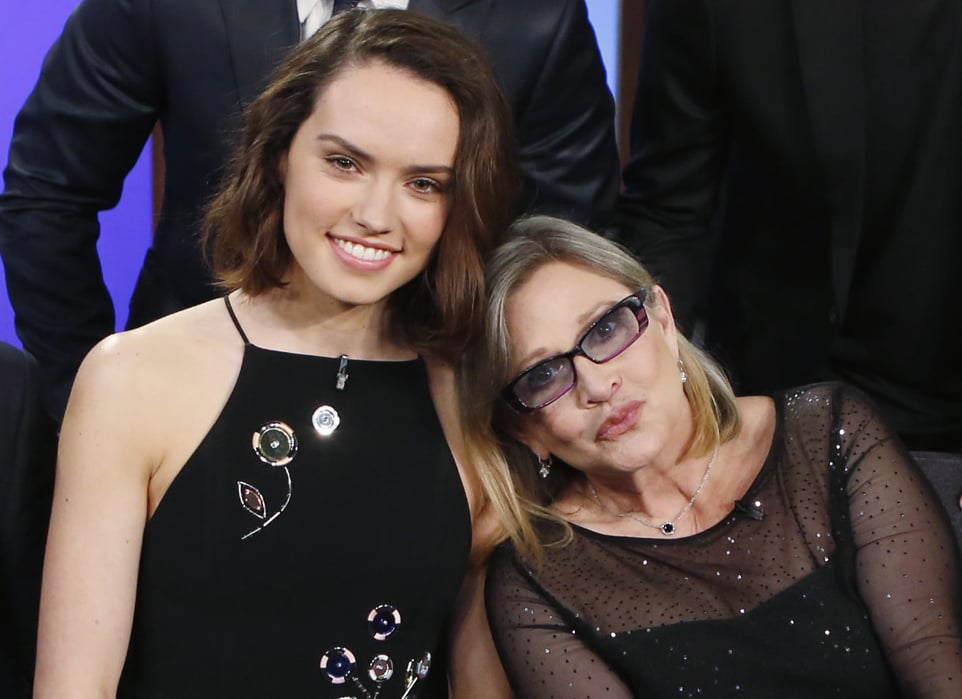 "It's hard to date once you're a Star Wars star because you don't want to give people the ability to say, "I had sex with Princess Leia"."

Some great advice from Carrie Fisher.
So here's some congratulations from us here at That Hashtag Show to Tom and Daisy Ridley. And 'May the Force Be With You, always.'
Source: The Sun Newspaper.