LEGO's first ever Sesame Street set just went live last night on November 1. Whether you're a fan of Sesame Street or LEGO, this is the set for you.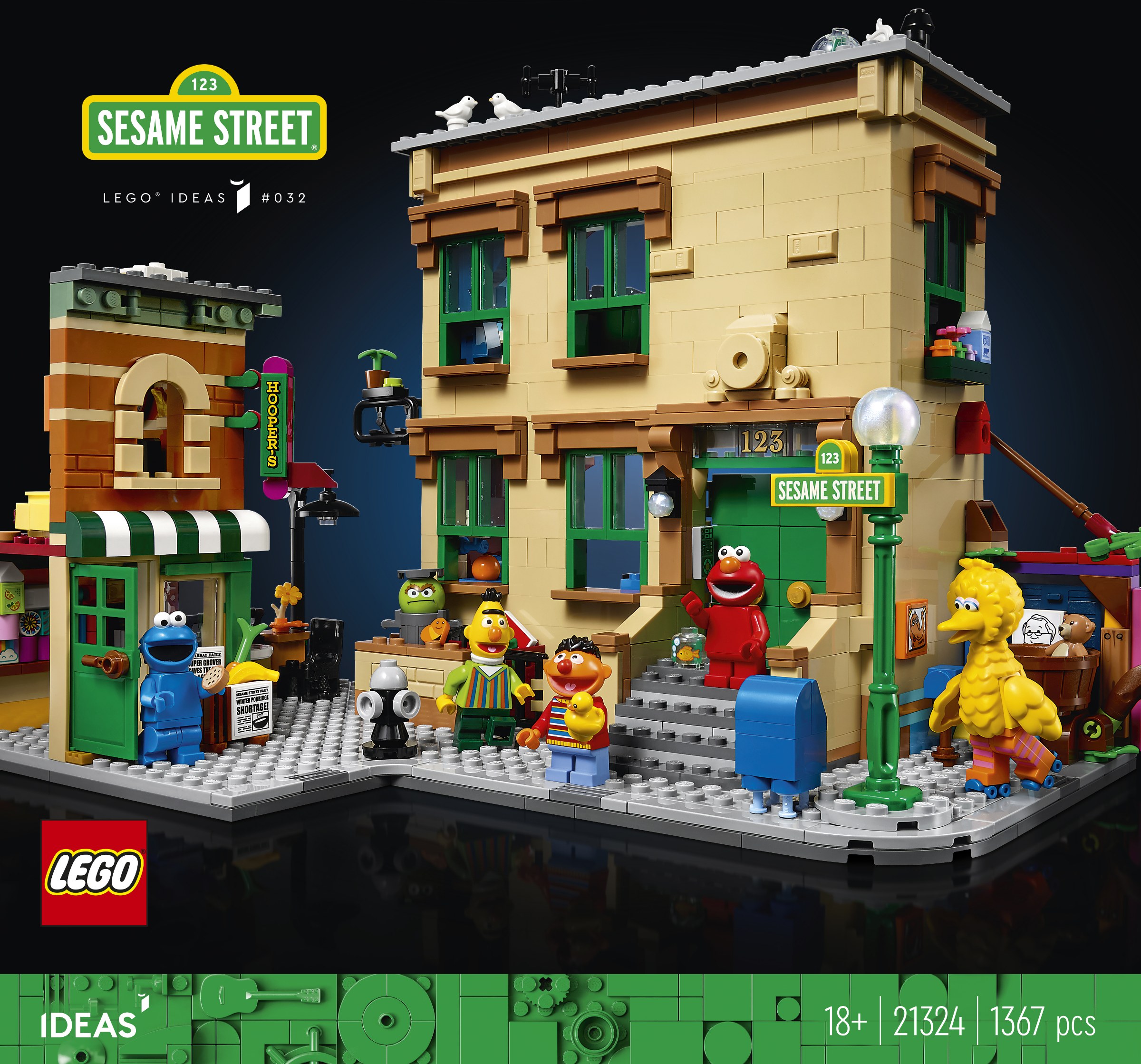 LEGO 123 Sesame Street is available from LEGO's own website for a $119.99. The limit is two per household, but supplies might be limited due to how popular the set apparently is. In fact, that two per household policy here might be due exactly to that limited supply. If LEGO can't make the sets fast enough, it only makes sense to place limits on the amount any one household can buy.
This policy also minimizes the chances of someone just buying up a bunch of these 123 Sesame Street sets, and then reselling them at a higher price. Hey, what can I say? Scumbags will be scumbags.
LEGO Sesame Street: The Resurgence of Nostalgia
To give you all a quick recap: the LEGO 123 Sesame Street set is the product of LEGO Ideas via Ivan Guerrero. This massive set consists of separate 1367 LEGO pieces, including 5 minifigures of Big Bird, Elmo, Cookie Monster, Ernie and Bert. You also get Oscar the Grouch, but he isn't quite a traditional LEGO minifigure. You can best describe him as a ball attached to a minifigure head-like body that fits into his garbage can.
The LEGO 123 Sesame Street set measures over 9.4″ (23.9 cm) tall, 14.2″ (36 cm) wide, and 8.2″ (20.8 cm) deep. You're going to need a fair-sized table to display this set on. And as you can probably tell from the box art, this is not a LEGO set for kids despite the subject matter. Even LEGO's website describes the set as a choking hazard, with small parts and a small ball. So yeah, best wait until your kids are a good deal older before you let them play with this set.
Conclusion
The LEGO 123 Sesame Street set just went live on November 1. The set is available from LEGO's website for a "mere" $119.99. Yeah, this is on the expensive side, but if you're a fan of LEGO and you want some nostalgia, this might be the set for you.
Source: LEGO.com