Van Helsing is not afraid to mix things up and it is definitely one of the shows strengths. In "Sisterhood" the show does something you often see in non-horror genre shows: a self-contained supernatural slasher episode. As well as that we also get a small glimpse into the lives of some of the Sisterhood. Episode 5 is all about world building after episode 4.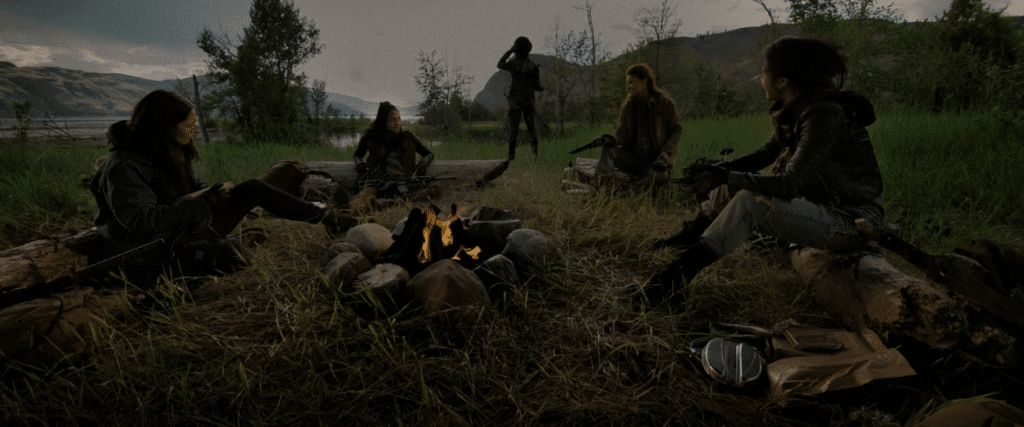 Violet (Keeya King) is on the move with the remaining piece of the Dark One. She has Ivory (Jennifer Cheon Garcia) and the turned Sisterhood. It really is a shame but expected that these interesting characters don't get to stick around for too long. There are a lot of horror tropes here…. The group chatting around the campfire was only missing a scary story before things got started.
After the death of the first sister the rest find a house and are attacked by vampires. This revealed a weak link amongst the sisters. The is much the same as we saw several seasons ago with Flesh. That's the difference between a person and the vampire they become.Van Helsing Episode 5 is fill of such revelations.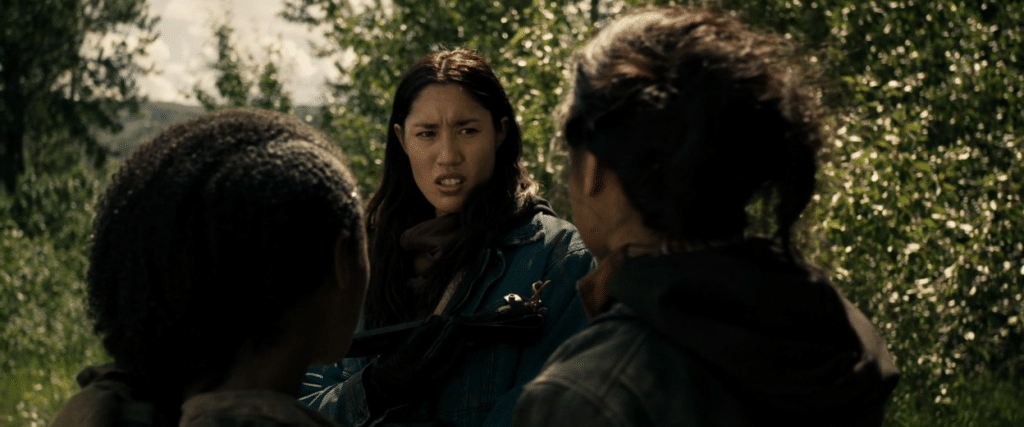 We also found out in Van Helsing episode 5 what it was that the Dark One (Tricia Helfer) summoned in the previous episode. That turned out to be a shadowy apparition that can take control of people. The whole episode has a sense of fear pervading it and most of the episode taking place in the same house. Ivory goes on quite the journey, learning that she was the one who turned her sister or perhaps the fact that she forgot.
Van Helsing: Facing Darkness
It is interesting that Violet spends most of the episode on the outside. First she doesn't share in the "Sisterhood." There's also the alienation of not having experienced darkness in the same way the Sisters and even her own sister Jack have.
The one potential drawback of a self-contained episode like this is that often it doesn't move the plot forward for the show overall. I don't think this was necessarily the case here, though. We already have a good idea of what this final season is all about.
Probably one of the better episodes this season and proves that there is still a lot to learn about the world of Van Helsing.