Party on! Wayne's World is celebrating its 30th Anniversary this year! The rock-and-roll comedy starring Mike Myers and Dana Carvey has a brand new Steelbook Blu-Ray coming on February 1st. The movie marked the feature debut for Wayne and Garth, the mega-popular characters from Saturday Night Live. It also featured Tia Carrere, Rob Lowe, and the immortal Alice Cooper. Penelope Spheeris directed a script from Mike Myers, Bonnie Turner, and Terry Turner.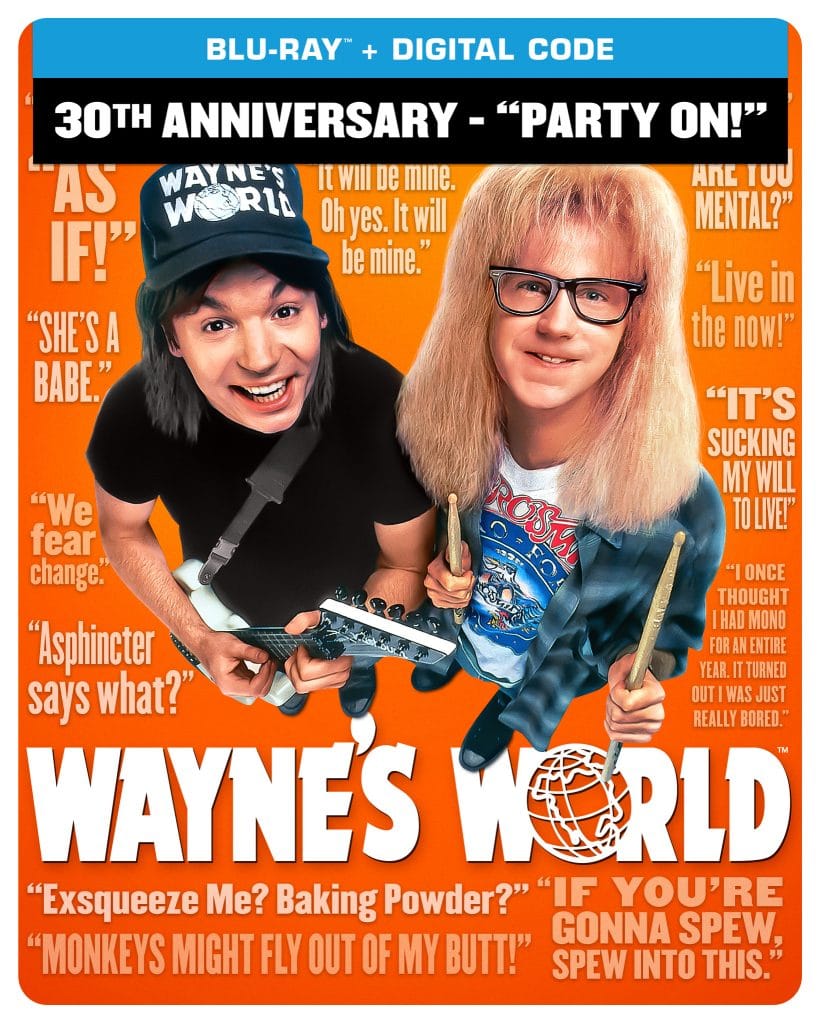 The movie follows Wayne and Garth as they try to promote their public-access cable show. In addition to the Steelbook, there'll also be a double-feature on Blu-Ray of both Wayne's World and Wayne's World 2. The Steelbook edition also comes with a digital copy of the film.
Celebrate 30 Years of Wayne's World with this new release!
For more on Blu-Ray or 4K releases, make sure to check back to That Hashtag Show.
Keep Reading: