Well, it seems that eigoMANGA has finally decided when they'll release Swipa the Fox. Now we'll finally get to see how real-life basketball play De'Aaron Fox does in a fictional story…where he also plays basketball. But in a fantasy setting. And yes, this is a fantasy story, despite the manga's claims of being a sci-fi story. After all, no one could really get sucked into a video game in any kind of sci-fi setting.
De'Aaron Fox About to See Some Action
eigoMANGA is proud to announce the release date for Swipa the Fox, a new original English manga starring the real-life NBA point guard playing for the Sacrament Kings: De'Aaron Fox. Apparently, we'll get to see Mr. Fox in his manga adventure on June 15, 2022. As of this writing, that's only a little over 2 months away, so it's not that long to wait. At least, not in comparison to something like Subnautica 3 or The Legend of Zelda: Breath of the Wild 2, but that's a whole other subject.
If you want to read Swipa the Fox for yourself, then you can preorder it on PREVIEWS World or Comic Distro. The manga has a retail price of $3.99.
Swipa the Fox: Details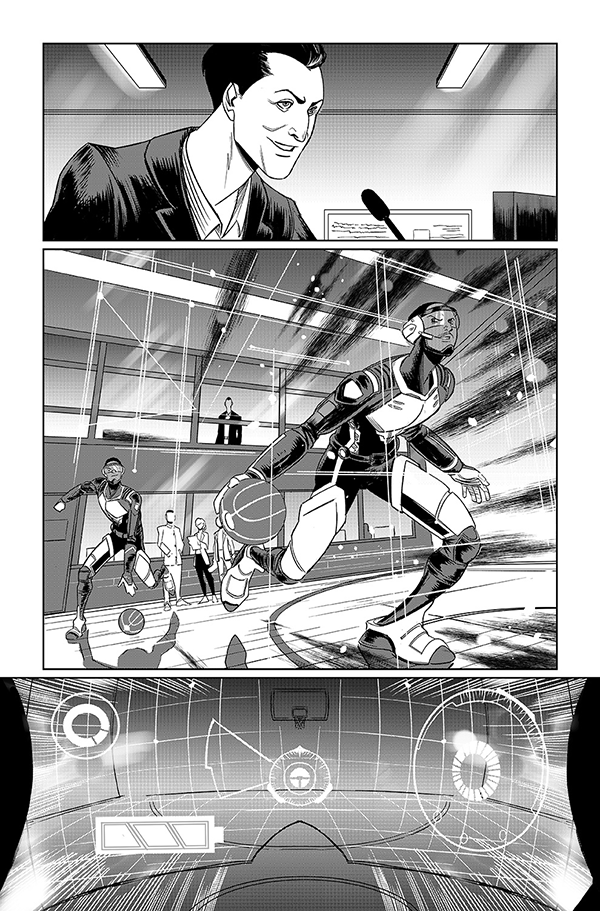 Swipa the Fox is a rather oddball manga idea that just happens to star De'Aaron Fox. This original English-language manga features Natashia McGough Clarke and Nnamdi Ikeakor as the writers, with Paulo Sampaio as the artist. The manga itself is a weird mix of genres, ranging from pseudo-science fiction to fantasy to sports. The last one is a given since Mr. Fox is a basketball player, after all, and he has to play fantasy basketball for this plot to work.
The official synopsis of Swipa the Fox from eigoMANGA has a bit more to say about the subject. You can check it out below:
"De'Aaron Fox accidentally ventures into a basketball video game metaverse while his video game counterpart causes havoc in the real world. De'Aaron has to harness all of his world-class basketball skills to play his way out of the digital game and return to reality.

"Swipa The Fox" aims to delve into a fascinating story that combines basketball and artificial intelligence. Through many twists and turns, the reader goes on a journey with De'Aaron and follows his efforts to return back to the real world and in turn, send his video game counterpart back into the digital game. This is a story of strength, warring wits, self-discovery, and the battle between artificial intelligence and the human spirit."
Source: PREVIEWS World, Comic Distro