A new D&D product is coming soon, but it's something a little different.
Penguin Random House's Clarkson Potter Imprint is releasing a D&D tarot card pack. Within the deck will be 78 cards, a booklet, and some prompts to use the cards for.
This is the second D&D Tarot Card set that has been released. The first one was for the Curse Of Straid book that was released back in March 2016, with the deck released one month later. That same deck was rereleased when the Revamped Version of the Curse Of Straid box set came out in October 2020.
The full description for this has been revealed, and you can read that down below:
This officially licensed tarot deck pays homage to the lore of Dungeons & Dragons by pairing characters and encounters with the Major and Minor Arcana of tarot. The characters of the Major Arcana align to the Rider-Waite Tarot while the suits of the Minor Arcana are mapped to abilities within the game of D&D. Beautifully illustrated with exclusive art, the deck also includes a booklet that introduces players to tarot, explains the meanings of the cards, and includes prompts to add dynamic twists to your D&D experience, making this the ultimate collectible for dungeon masters, players, and fans of RPGs.
Some images for the set have been revealed, and some of the cards have been revealed within these images: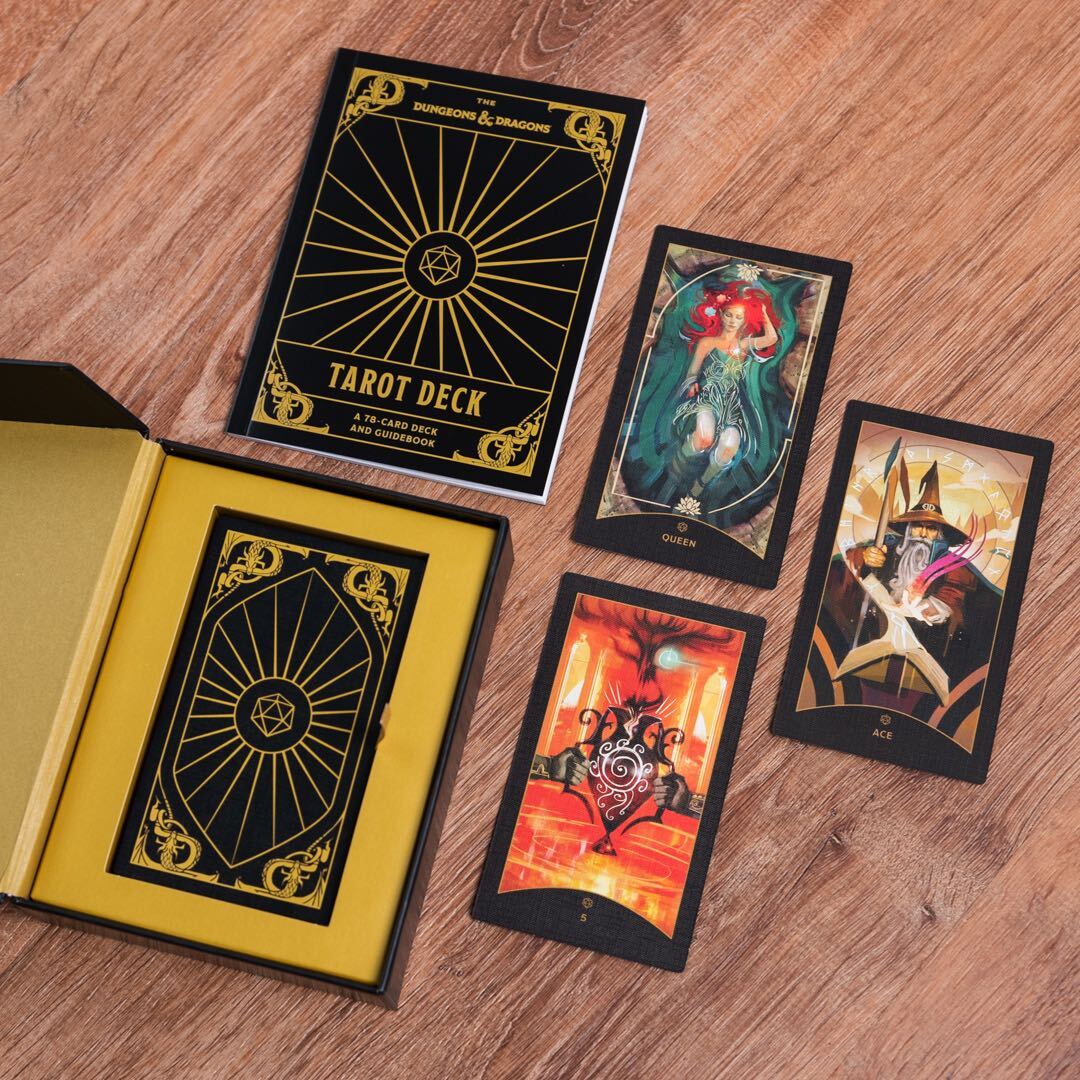 This product is set to release on May 24th for $25. And it is available for pre-order from:
So, what do you think of this new D&D tarot deck? Are you picking it up?
For more on collectibles, make sure to check back to That Hashtag Show.
Keep Reading: