It is never too early to start thinking about Christmas, right? Well if you are a Star Wars Hallmark Ornament collector it's never too early. So get that Christmas list out and get adding to it because Hallmark has revealed this year's Star Wars Keepsake ornaments. From Grogu and Mace Windu to ornaments that talk and light up, there is something for just about any Star Wars fan. You can check out the new 2022 list below.
Star Wars Keepsake Ornaments 2022
If you are a fan of The Mandalorian, A New Hope, Attack of the Clones, or just anything Star Wars you will want to check out this year's Star Wars Keepsake Ornaments from Hallmark. The Hallmark debuts will take place July 9 – 17 and October 8-16. All of these ornaments can be found in this year's Dream Book or online at Hallmark.com.
Magic Ornaments
This year we will get two Magic Ornaments. First on May 4th will be the Razor Crest ($34.99) then in July we will see Grogu Greetings ($39.99).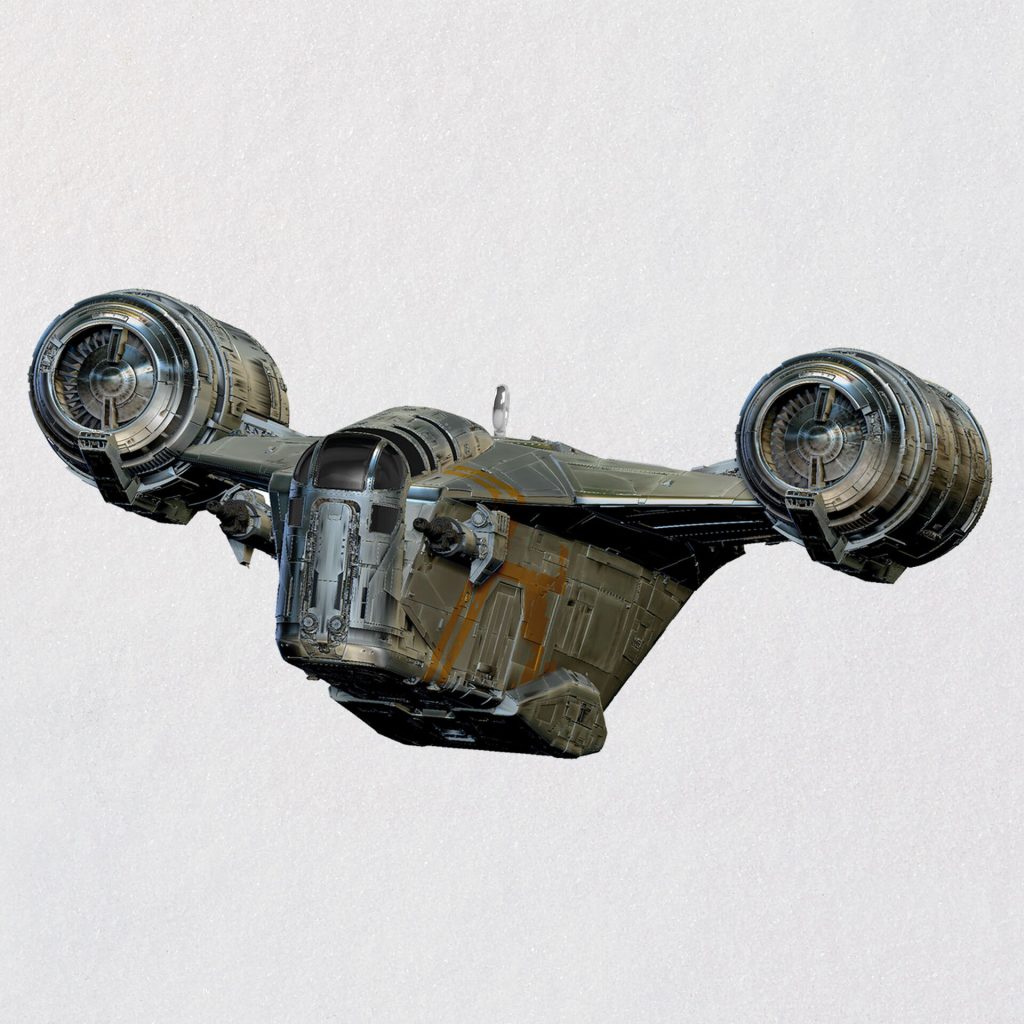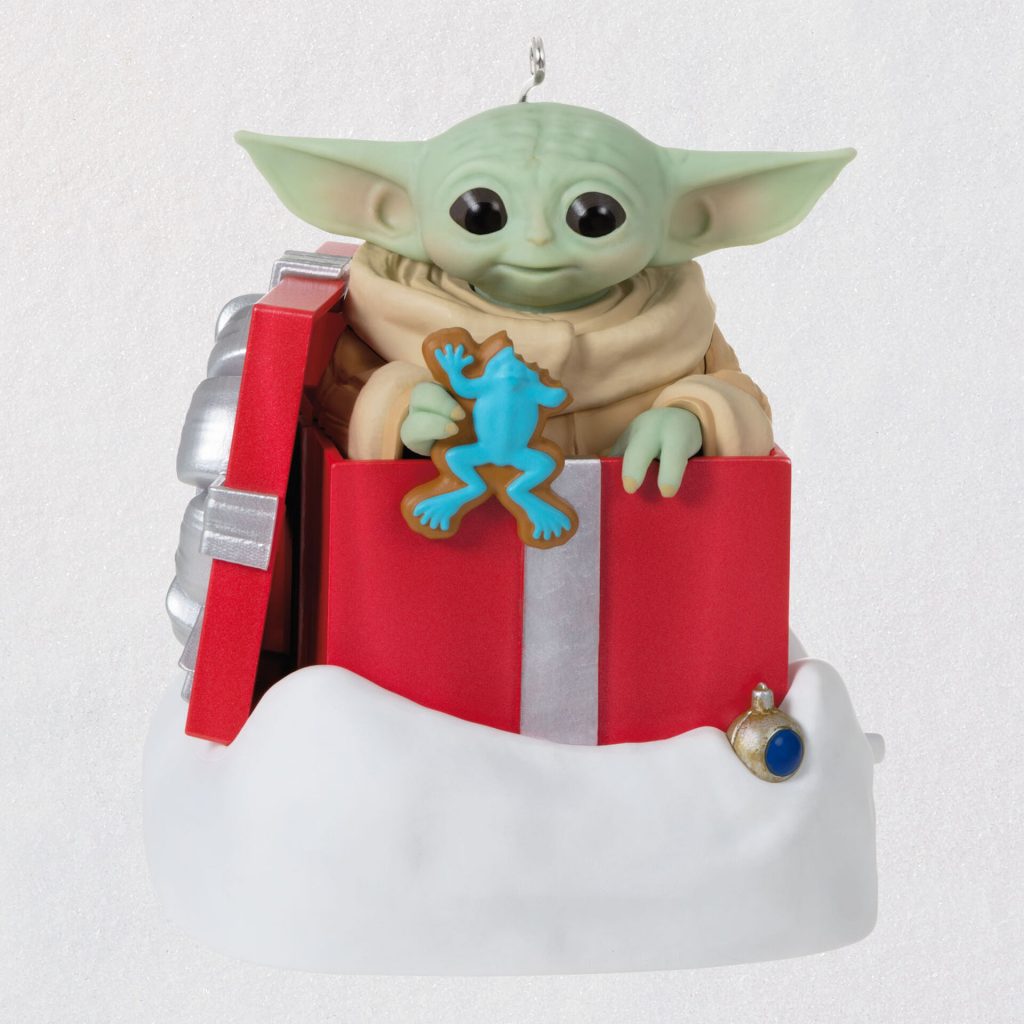 Star Wars Storytellers – Available In July
This year's new Star Wars Storytellers (A New Hope) will be Darth Vader, Han Solo and Chewbacca, and Princess Leia. Also making a return will be Luke Skywalker, Obi-Wan Kenobi, and C-3PO with R2-D2 (not pictured). These will retail for $39.99 each.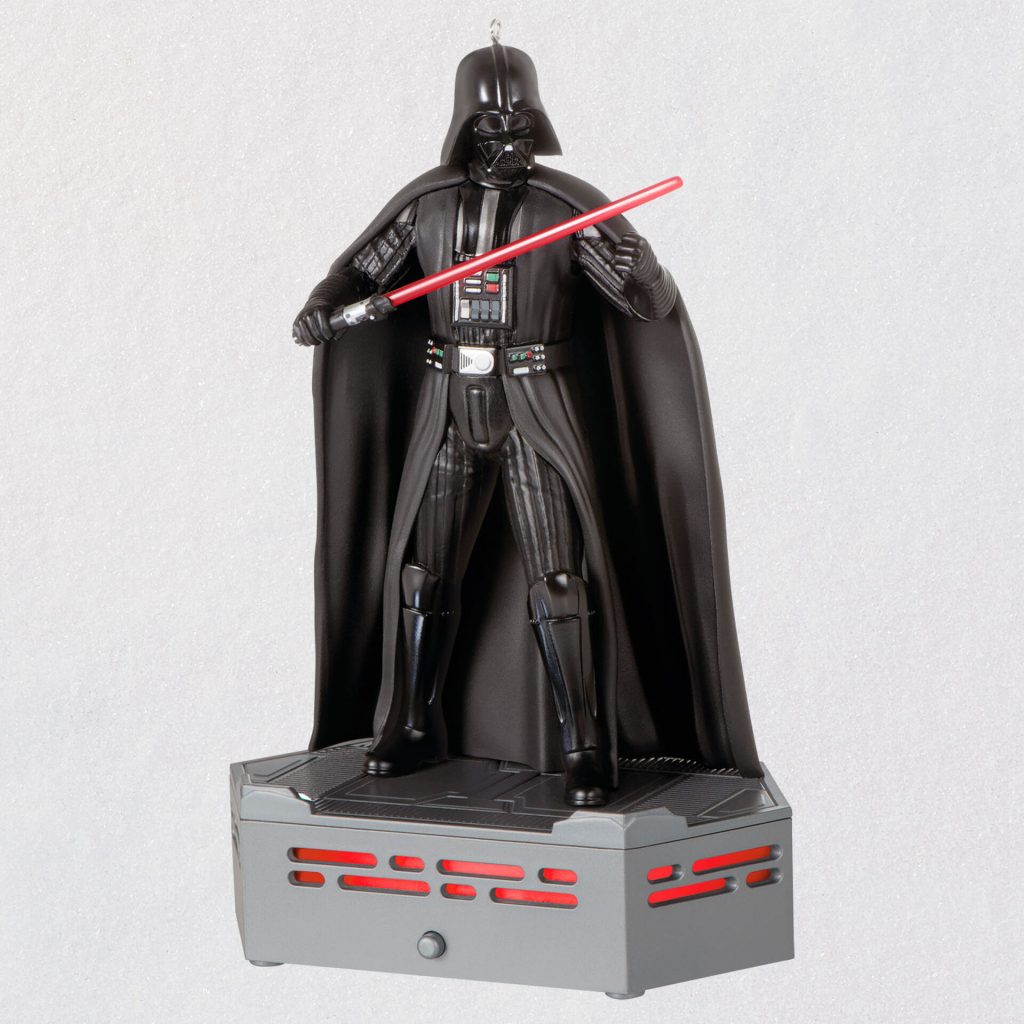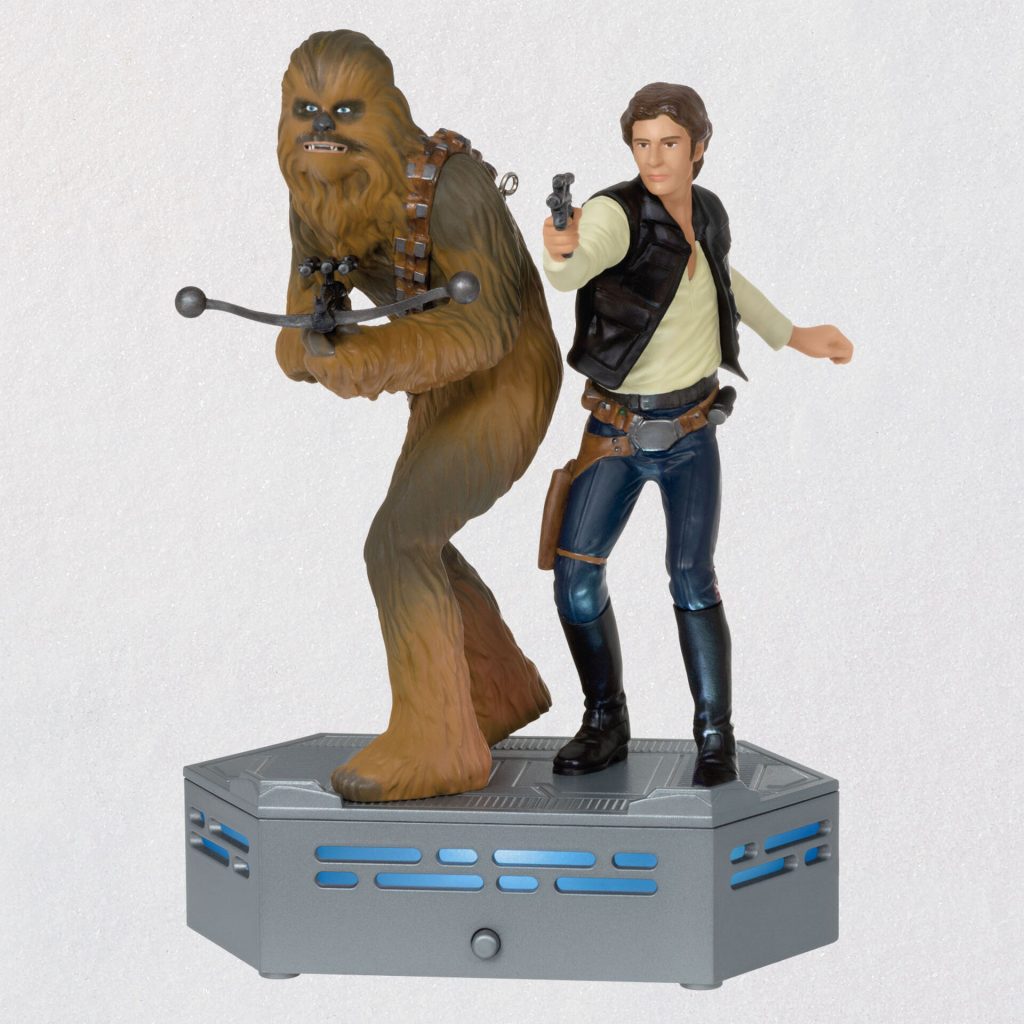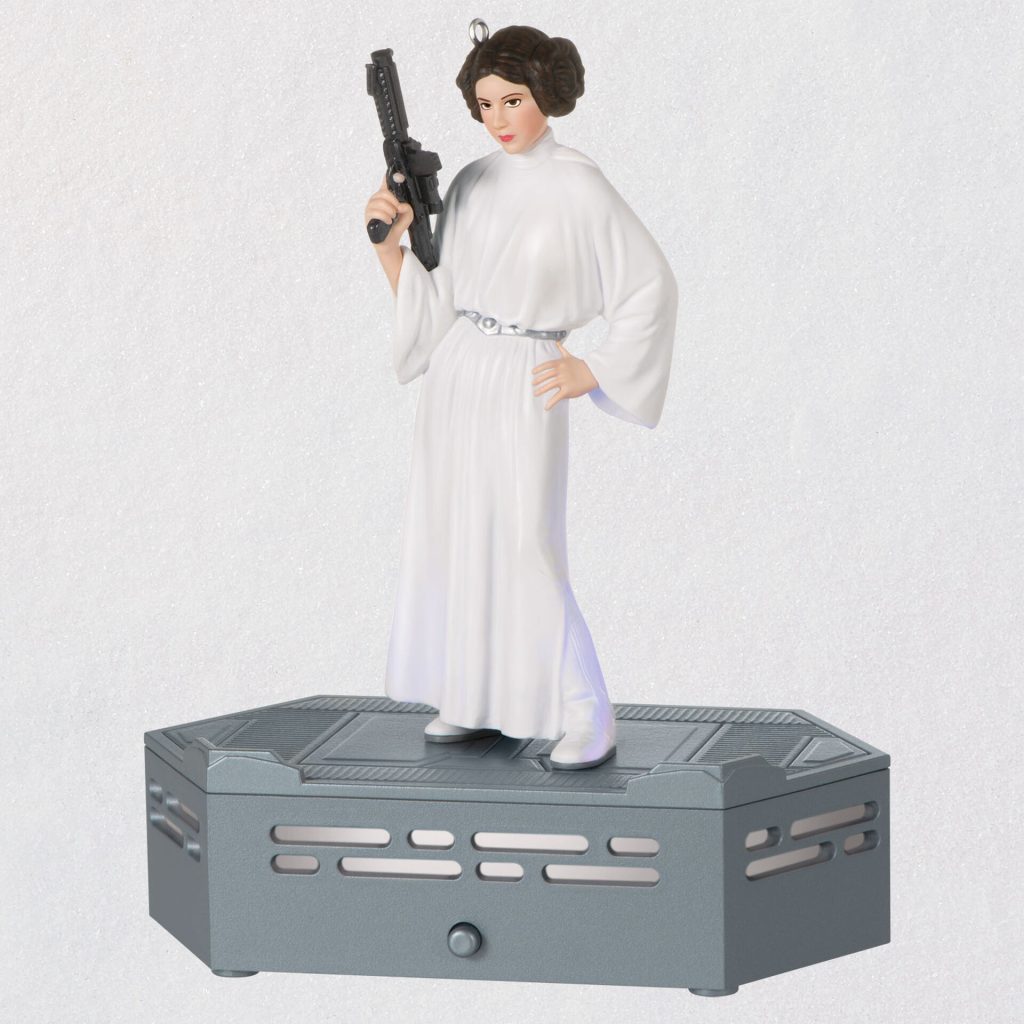 Star Wars Keepsake Ornaments – Available In October.
This year's new regular Star Wars Keepsake Ornaments will be I'll See You Again – The Mandalorian and Grogu ($24.99), A Jedi Returns – Luke Skywalker from The Mandalorian ($29.99), and Mace Windu ($21.99).
Miniatures
If you love decorating small trees then you know about the Hallmark Miniature line. This year we will see Jango Fett and Obi-Wan Kenobi's Starfighters which will be available in October ($19.99) and The Rebel Alliance vs The Galactic Empire logo set that we will see in July ($19.99).
Grogu and LEGO BB-8
If you are a fan of Grogu you will not want to miss the new Jedi In Training ornament featuring Grogu riding a Rocking Bantha that will be available in July ($19.99). Also, we can not forget about the LEGO line which will feature BB-8. BB-8 will be available in October ($16.99)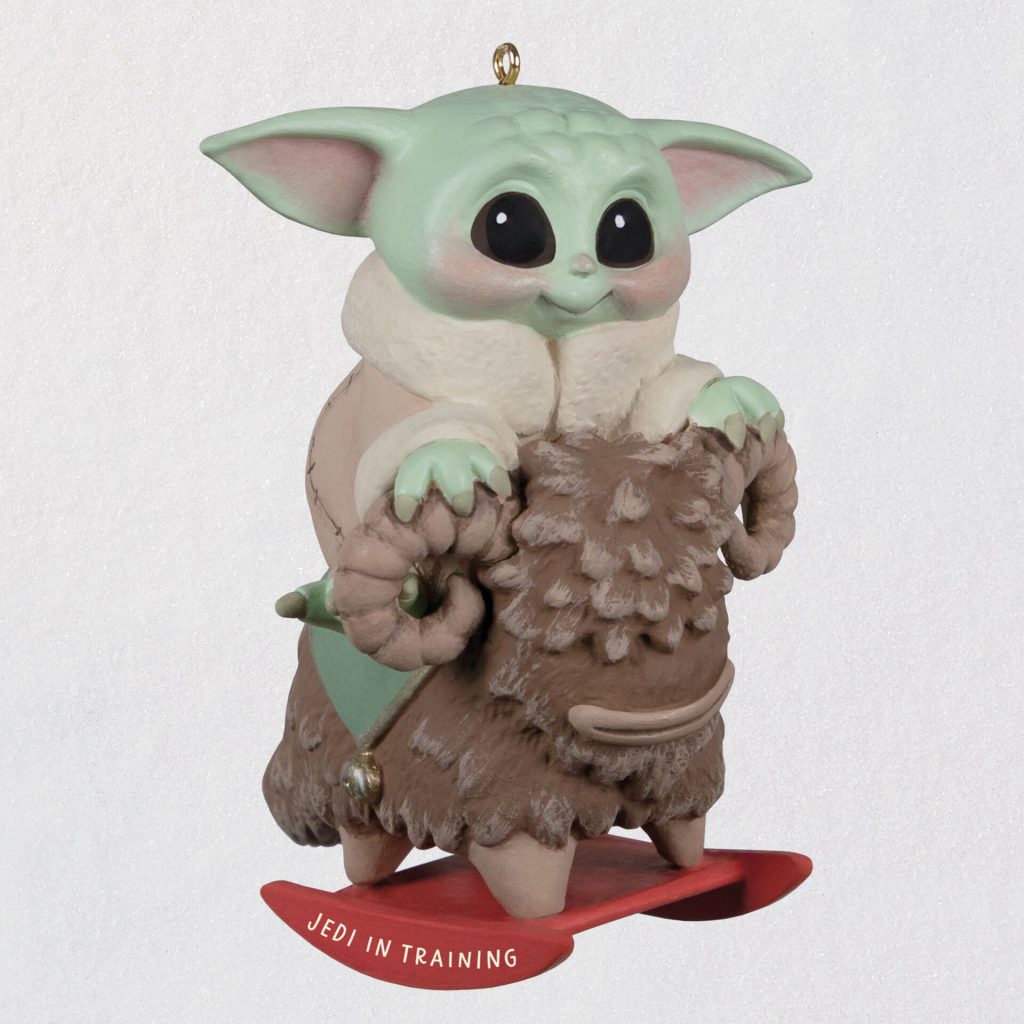 I hope you enjoyed the look at all the new Star Wars Hallmark Ornaments that are heading our way this year. You can check these and some returning favorites that will be available, by picking up this year's Dream Book at your local store or by going to Hallmark.com.
We Want To Hear From You
Are you excited about the new Star Wars Ornaments? Which one if not all is a must-have in your collection? Also, what is your favorite Star Wars ornament to date. ? That Hashtag Show wants to hear from you.
You can tell us your thoughts by leaving a comment below or hitting me up at starwarsnerd574. You can also join me at the Midwest Star Wars Fanatics on Facebook to chat about the Andor series and Celebration. Also, you can stay up to date on all the Star Wars news by following us at ThatHashtagShow.com. More importantly, be safe, I can't wait to see you all at Celebration 2022.