Marvel fans, if you are a fan of the anti-hero Venom you might just want to head over to diamondselecttoys.com. This week Diamond Select Toys revealed their first website-exclusive the Venom (Blue) Mini Bust. This alien Symbiote retails for $120 and is limited to just 250 pieces. You can order your Venom bust at Diamond Select Toys.
Marvel: Venom (Blue) Mini Bust
This Exclusive Venom Bust Wants to Eat Your Brains!
The relaunch of DiamondSelectToys.com last year took the site to a new level of presentation and customer service. Now, they're getting ready to go to a whole OTHER level, with the launch of their first website-exclusive product of the new era!
The Marvel Venom (Comic Colors) 1/6 Scale Mini-Bust is now in-stock and available to order! Rising from a swirling mass of alien symbiote, his tongue extended, Venom gets his own portrait sculpture in this approximately 6-inch resin bust.
Featuring hand-painted blue highlights, and based on his Marvel Comics appearance, this web-exclusive bust comes packaged in a full-color box with a certificate of authenticity. Only 250 pieces will be made!
Designed by Nelson X. Asencio, sculpted by Juan Pitluk! Order today!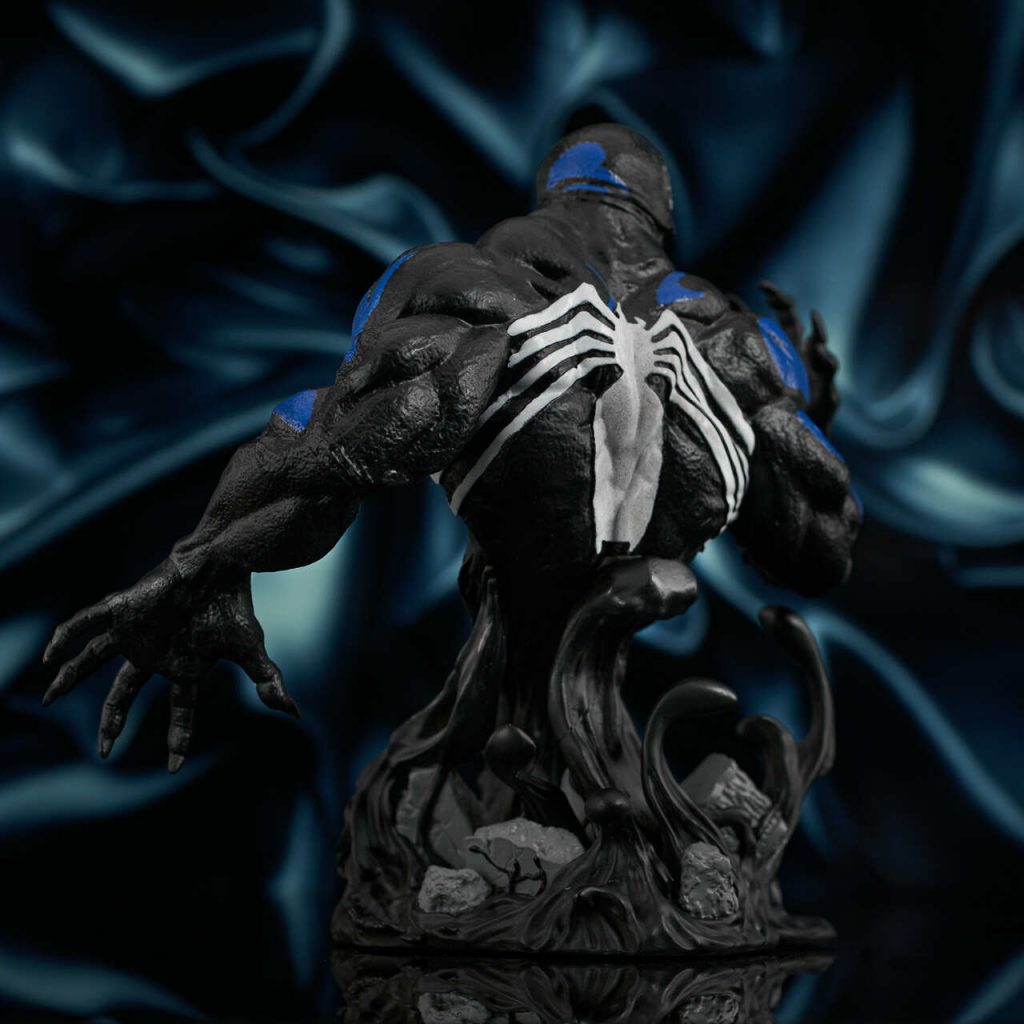 We Want To Hear From You
What are your thoughts on the new Venom (Blue) Mini Bust – DST Web-Exclusive? Is this a must-have in your collection? Also what other items are you excited about adding to your collection from Diamond Select Toys? Well, That Hashtag Show wants to hear from you!
You can tell us your thoughts by leaving a comment below or hitting me up at starwarsnerd574. You can also join us over on Facebook at the Marvel Fanatics to chat about all things Marvel. Also, make sure to stay up to date on all the toy and collectible news by following us at ThatHashtagShow.com.
Source: Diamond Select Toys
SEE ALSO: