Can you believe that it's been 25 years of Event Horizon already? The sci-fi horror classic celebrates its 25th anniversary with a new 4K UHD SteelBook from Paramount Home Entertainment. Coming this August 9th, 2022, the film directed by Paul Anderson originally debuted in theaters on August 15th, 1997. It featured an exceptional ensemble cast including Laurence Fishburne, Sam Neill, Kathleen Quinlan, Joely Richardson, and Jason Isaacs. Here are the extras listed for the 4K.
Extras For Event Horizon 4K
*Note* These extras are all ported over from the Blu-ray release of Event Horizon
Commentary by director Paul W.S. Anderson and producer Jeremy Bolt
The Making of Event Horizon – 5 Documentaries
The Point of No Return – the filming of Event Horizon with director commentary
Secrets – deleted & extended scenes with selectable director commentary
The Unseen Event Horizon
Theatrical Trailer
Video Trailer
Slipcover Packaging
Dolby Vision
HDR-10
There's also an excellent Blu-ray edition of Event Horizon from Scream Factory that was released last year.
If you haven't seen Event Horizon here's the official synopsis from Paramount:
Seven years ago, pioneering research spacecraft "Event Horizon" mysteriously vanished without a trace on its maiden voyage. But then, in the darkness of deep space, a persistent signal prompts a crew to make their way through the galaxy on a bold rescue mission. What they uncover is an unimaginable interstellar horror that will test the entire team's sanity and souls.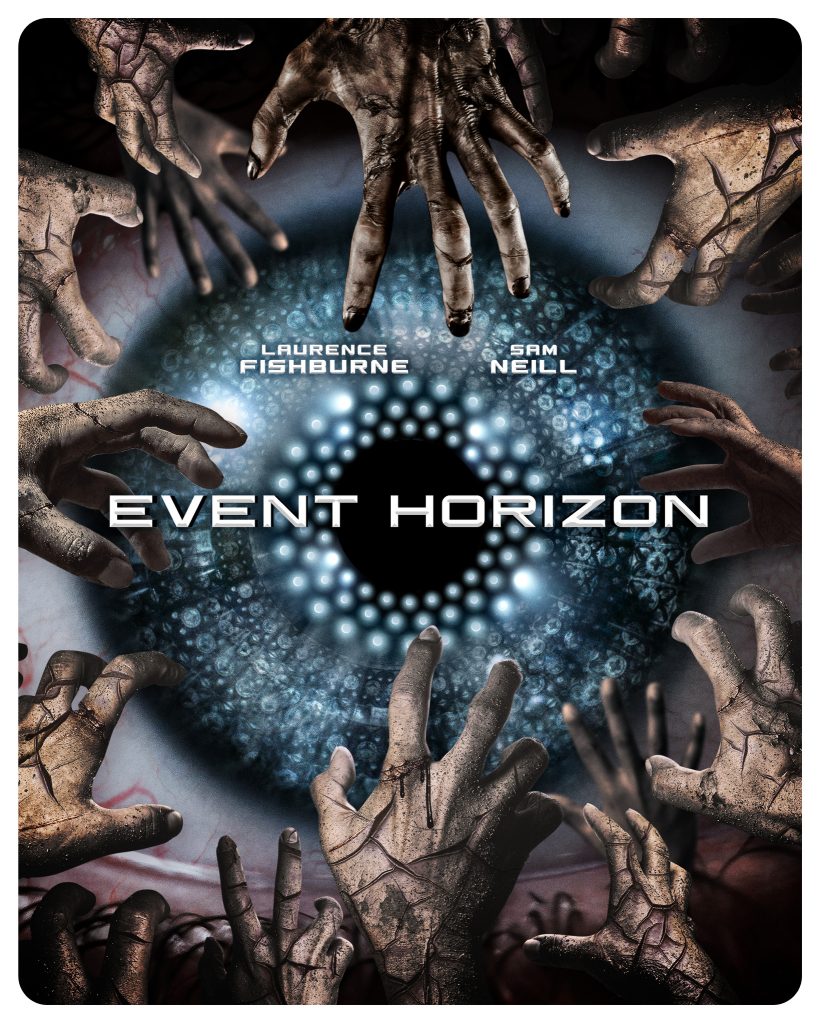 For more on 4K or Blu-ray releases, make sure to check back to That Hashtag Show.
Keep Reading: