Nature of Rumors
Rumors can be many things.  While they can obviously be false, most rumors have a grain of truth to them even if the rumor doesn't show up in the final product.  A photo recently surfaced of a screen test that would have taken Ep VII all the way back and more in depth to Ep V.
If you remember way back when JJ Abrams was filming The Force Awakens, a rumor surfaced of a possible opening shot of a hand floating through space.  The hand rumored to be Luke's from his fight with Vader held the lightsaber that would eventually find its way to Maz and then to Rey.  The shot never materialized for the film, but the casting photo recently found shows that the hand and the events of Bespin may have had a larger role.
Bespin Revisited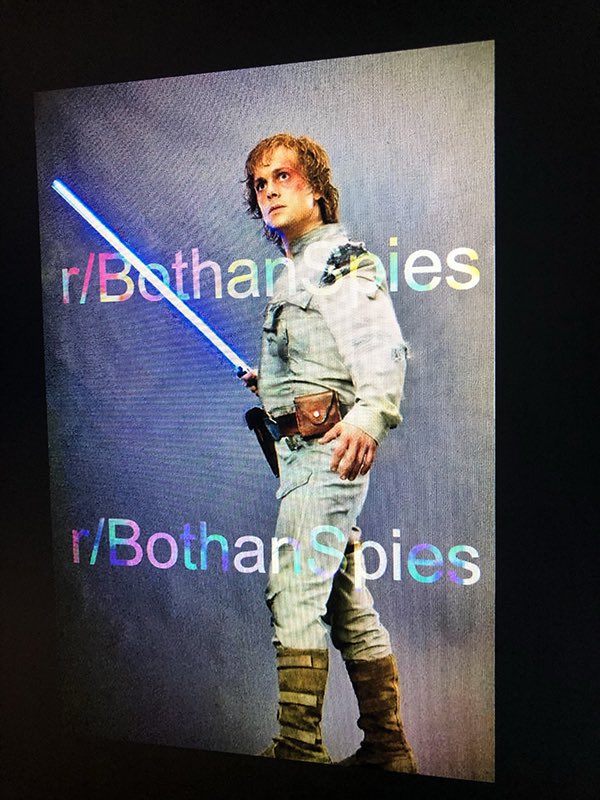 The shot above is a casting photo of Robert Boulter in a mock up of a beaten and battered Luke from his fight with Vader on Bespin.  The scarring and make up look good, but Boulter is hardly a twin for Mark Hamill in the day.  Given what has been done in the technical advances of face overlay, one could speculate that they may have done a digital overlay of Hamill where truly needed and let this pass for the rest.
The most obvious place for this type of scene would have been during Rey's vision.  Instead of seeing Luke or Vader we see the Bespin control room and hear faint talking.  I never did understand why they just didn't use old footage from 1980, but that was JJ's call.  Perhaps they meant to film a different part of the fight never seen before.  It most likely would have expanded on the story of either the saber or Luke's fight.
Pictures, rumors and stories such as these are always cool to come across.  It helps us wonder what could have been, or what else the director was planning.