An ancient prophecy, an epic quest, and a warrior princess. What more could you ask for? That's Maya and the Three, and Netflix just dropped our first look at the project.
In Maya and the Three, a Mesoamerican-inspired warrior princess embarks on an epic quest to fulfill an ancient prophecy and save humanity from the vengeful gods of the underworld.
You can get your first look at the animation below: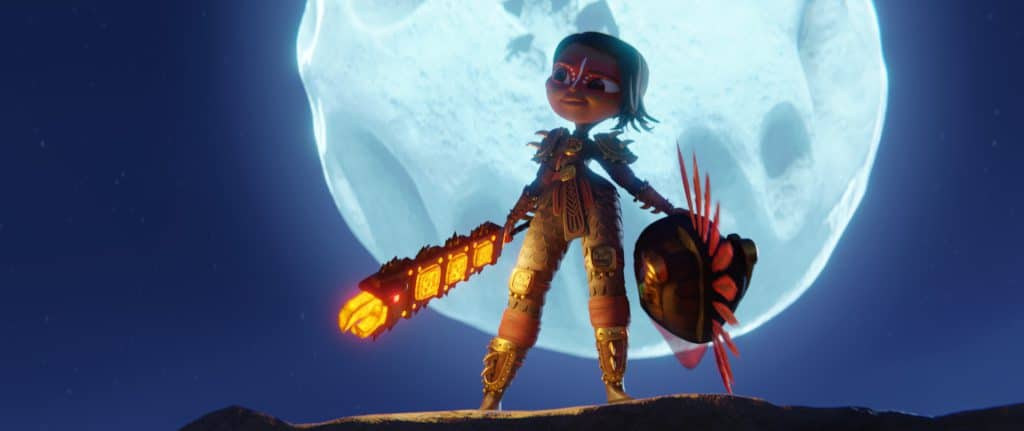 The animated event series contains nine chapters debuting this fall. The project comes from director/creator Jorge R. Gutiérrez (The Book of Life). Gutiérrez also executive produces Maya and the Three, which he wrote with co-executive producer Silvia Olivas (Elena of Avalor).
"As a lifelong lover of fantasy films from around the world and deeply inspired by the glorious Mesoamerican art and exhibits of the Museo Nacional de Antropologia in my hometown of Mexico City, I created Maya as our own fiercely rebellious Eagle Warrior Princess. Our young heroine is lovingly inspired by the real Mexican warrior women in my life: my mother, sister and my eternal muse, my wife," said Gutiérrez. "I can not wait for audiences of all ages from around the world to join Maya and the Three on their funny, heartfelt and epic quest to vanquish the underworld gods to save their magical world. For anyone who loved El Tigre and The Book of Life, you are in for a spicy treat!"
Jeff Ranjo (Moana) serves as head of story, as well as co-executive producer.
Maya and the Three premieres on Netflix later this year. Until then, check back to THS for more updates.
Source: Netflix