If you are a fan of the Dragonlance Book series we have some exciting news for you. The newest book in the series has been announced, and will introduce not only to a new character but will also give us a new adventure as well. Dragonlance: Dragons Of Deceit is the next book in the long-running Dragonlance book series. Thi sone sends fans of the beloved book series back into a familiar world. And this book is introducing a brand new protagonist.
Book Description
Destina Rosethorn—as her name implies—believes herself to be a favored child of destiny. But when her father dies in the War of the Lance, she watches her carefully constructed world come crashing down. Not only does she lose her beloved father but the legacy he has left her: the family lands and castle. To save her father, she hatches a bold plan—to go back in time and prevent his death.

First, she has to secure the Device of Time Journeying, last known to be in the possession of the spirited kender Tasslehoff Burrfoot. But to change time, she needs another magical artifact—the most powerful and dangerous artifact ever created. Destina's quest takes her from the dwarven kingdom of Thorbardin to the town of Solace and beyond, setting in motion a chain of disastrous events that threaten to divert the course of the River of Time, alter the past, and forever change the future.
Release Date And Where To Buy
This new Dragonlance book will be released on August 9th, 2022. And it's available at a lot of stores, including: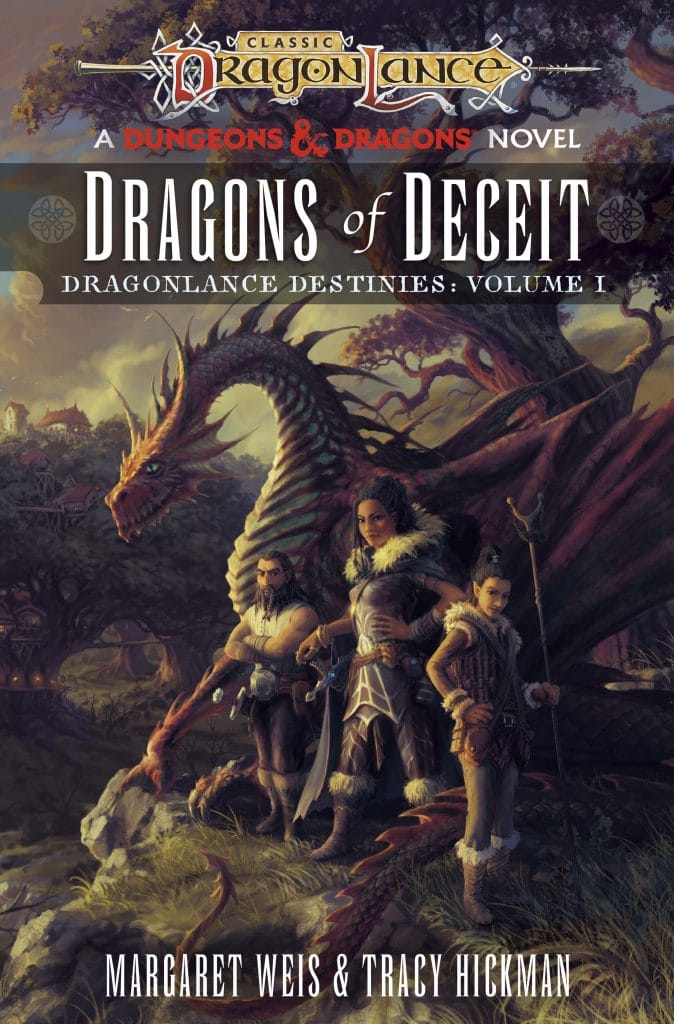 Are you ready for Dragonlance: Dragons Of Deceit? Is this a must-read for you? Also, what is your favorite book of this series?  That Hashtag Show wants to hear from you! You can tell us your thoughts by leaving a comment below. Also, make sure to stay up to date on all the pop culture news by following us at ThatHashtagShow.com.